Gift for a smoker
The holidays are approaching and with them, the time to choose gifts. Many find it difficult to decide how to please a loved one. If an acquaintance or friend smokes, you can buy something related to this interest. We have prepared a small selection of ideas that will make it easier for you to choose what to give a smoker.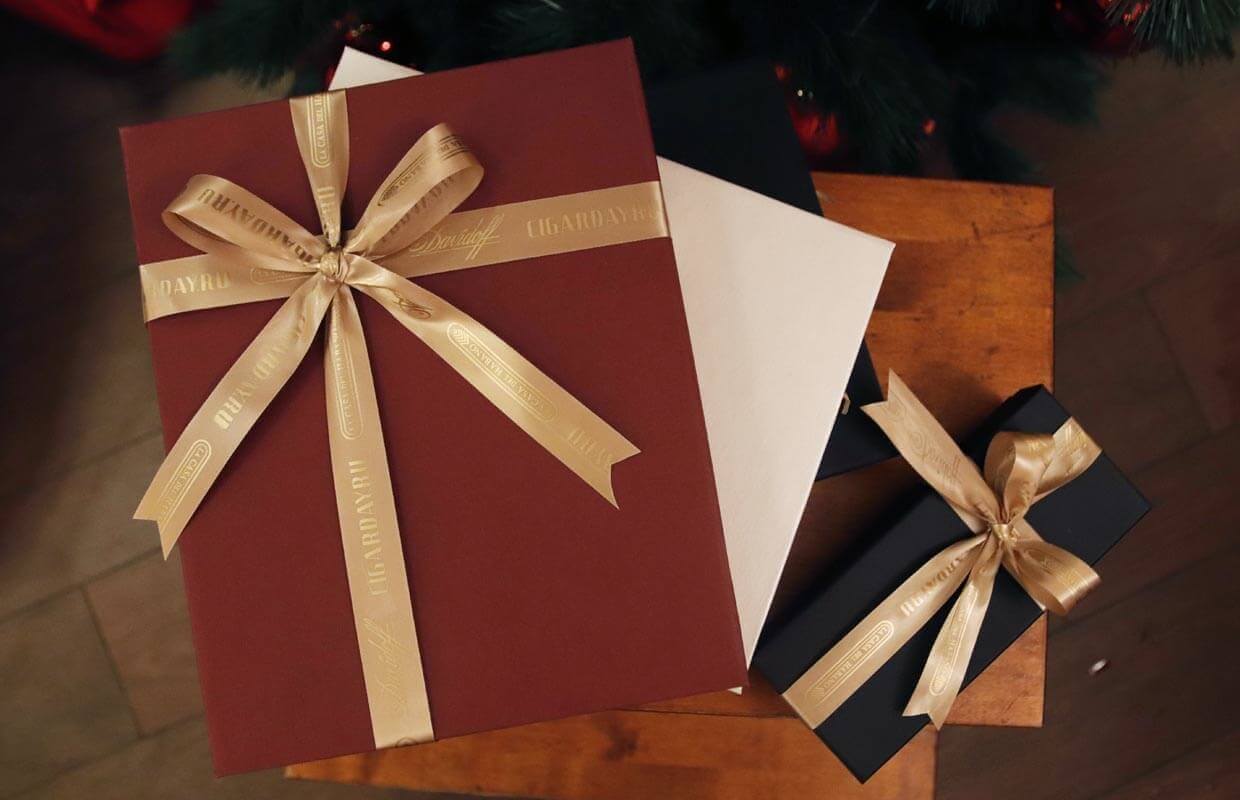 Standard set: the first thing that comes to mind
A non-smoker often chooses standard gifts for male smokers: an ashtray, a lighter, a pipe. Let's talk about each option separately.
One tube
Buying a good pipe as a gift for a person who already smokes this way is no easier than choosing a brush for an artist. Many parameters have to be taken into account: the shape, the presence of a filter, the length, the size of the tobacco chamber, and so on. The easiest option is to take a photo of the recipient's favourite pipe and make something similar, but unique. order.
If you want to give a pipe as a gift to someone who has never smoked one, but would like to try it, get a straight model with a medium-sized chamber, without filters. This is the most versatile option. And don't forget the cleaning accessories, as well as a tin of tobacco.
Ashtray
Give the gift of a good ashtray is the most difficult, because you are unlikely to be alone in this idea. It is worth making such a purchase, only knowing for sure that a person needs an ashtray (for example, your regular has recently crashed). Choose a design taking into account where and how a person smokes: for a balcony it is better to give a glass or iron ashtray, for a private office - a premium model made of stone or metal, for a room - a compact and stable model .
Lighter
Many, when deciding what to give a smoker, immediately come up with the idea: a lighter. The option is not bad, the main thing is that the item will definitely be used. But here there is a nuance: the lighter should be chosen for the intended purpose, focusing on what a person smokes: cigars, pipes, cigarettes.
Pipe lighters are distinguished from other lighters by their side-burning design, which makes it easier to smoke tobacco in the pipe bowl. For cigars, buy exclusively petrol models, because petrol models can ruin the tobacco. Some cigarette lighters are equipped with a guillotine to trim the tips of the vitols.
Cigars as holiday souvenirs.
As a gift for a smoker, you can buy high quality cigars. Depending on your budget and possibilities, you can choose:
A single vitola in a beautiful tube. Thanks to the tube, such a cigar can retain its properties, without additional moisture, for a week.

Created in the factory, especially for the 

game d

e gifts

 Christmas . Most of the major brands have these kits. For example, 

AVO Classic Covers Vol.3 - 2016

 o 

Bossner Martin

 .

A set of cigars chosen personally by you or together with a cigar sommelier, then packaged in a gift box.

Collectible and rare editions

 for true connoisseurs or for luxury gifts.
The complexity of choosing cigars is that you need to know at least roughly what a person's preferences are: what notes they like, whether they stick to a particular format or whether they are ready to experiment. But both beginners and experienced aficionados are usually happy to talk about their preferences.
Accessories for cigar lovers
If you know that the recipient already smokes cigars, then various accessories can be presented to him or her. Such a gift for a smoker is easy to find for all tastes and budgets. All the items listed below come in basic and premium versions. If you wish, you can make something with a unique design or engraving.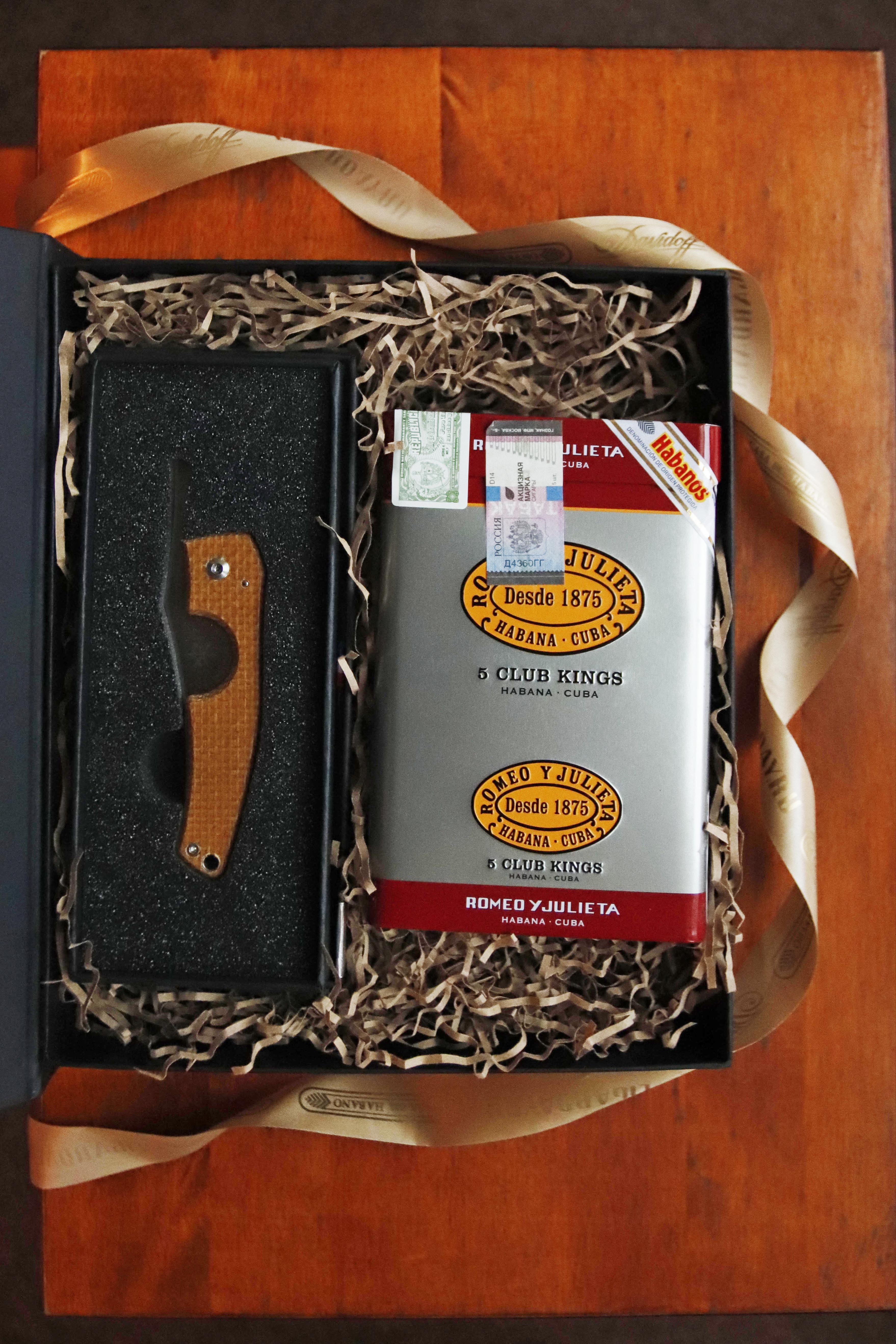 Cigar boxes
This accessory is used by vitol lovers to smoke their favourite brands away from home. The standard model holds three to six cigars, which are stored in separate pockets so that flavours and smells do not mix. Leather models look expensive and stylish: a conservative can present a product in the classic colours black, brown, and a fashionista can present a case in a bright yellow, red or purple shade.
Cutters and guillotines
Tools for pruning vitols are necessary for all amateurs. The advantage is that you cannot be afraid to buy the tenth cutter, as in the case of an ashtray: even ten pieces will be useful in the end, because the blades become dull and fail. The designs of guillotines, cutters are varied and do not affect functionality.
knives
Recently, cigar knives are gaining particular popularity. For example, the French brand Les Fines Lames has been gaining a following throughout Russia since last year, thanks to its modern and elegant design and its high-quality steel blade, which leaves an even cut on the vitol for many years. Another important quality of cigar cutters is their versatility. After all, it is still just a knife, which can, for example, cut a lime into your cocktail.
Humidors
You can't just store cigars in a cabinet, because they need special temperature and humidity. They are supplied with special storage boxes - humidors . No cigar aficionado can do without this accessory. Moreover, the more a person is fond of smoking culture, the more humidors he needs, because the space inside is limited and special varieties of cigars regularly come out. Both the beginner and the experienced smoker will be delighted with such a gift.
Accessory sets
If you think the cutter and ashtray don't look very presentable on their own, take a look at the  accessory kits . They are usually already made as a ready-to-use gift, so you don't have to think about anything else.
The way we congratulate a loved one on a holiday best reflects our attitude towards them. A good gift for a smoker is easy to find.