Choosing a gift for a cyclist is easy. You just need to find out what the recipient of the gift dreams of or what accessory for the bicycle is missing. It is better to refuse to buy specialized spare parts and equipment, for this you need to know the make and model of a bicycle and, in general, understand the subject. Try to choose something universal that will definitely fit and be useful for the hero of the occasion.
Trunk
A bicycle rack is very convenient for transporting small items, storing tools and accessories for repairs. This is the same consumable item as tyres or a chain, and can break at any time. If you decide to take the carrier, consider the method of connection to the equipment:
in the framework;

in the seat tube;

in the steerer tube.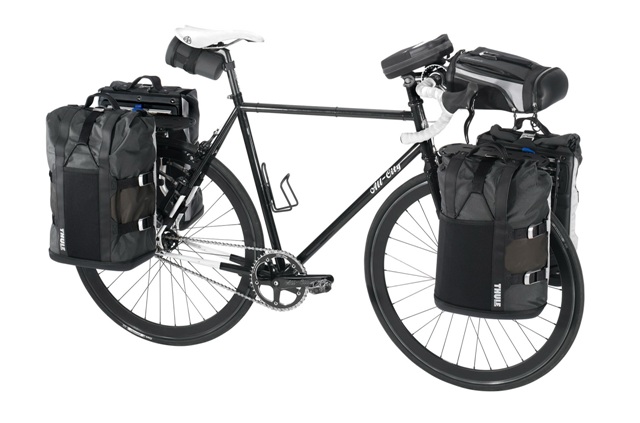 A universal option would be a top case that has height adjustable racks. This type has 3-4 mounting points on the bike frame, easy to install. Our shop sells pannier racks made of steel or aluminium alloys. The material has no fundamental effect on the functionality of the accessory.
bike computer
The cycle computer is a great motivator for cycling. You can choose a simple device with a minimum set of options or an advanced model. Advanced electronics will show not only the speed of movement, kilometres travelled, time spent, but will also determine the location.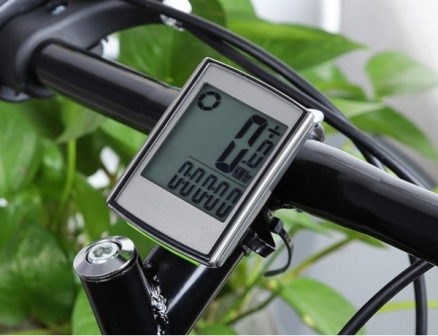 Bike computers can be synchronised via a smartphone, reflecting call and message information. Models are both wireless and wired.
Bicycle pump
Bicycles are usually sold already equipped with a pump. But it can get lost, fail and on the road you can't do without maintaining tyre pressure. The cyclist will be happy to receive a lightweight portable pump that fits easily into a backpack or bag. Experienced athletes with several bikes can be introduced to a stationary floor pump. It will facilitate the supply of high pressure to the tyres.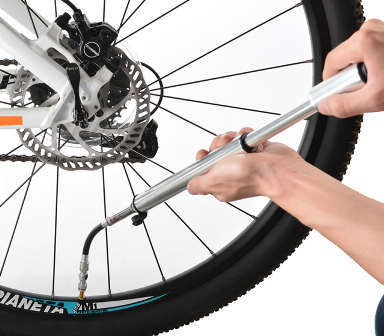 Helmet
 and cycling gloves
A bicycle helmet is also suitable as a gift. It ensures safe riding in town or on the road, and is mandatory for competition or training. Bicycle helmets are made for the summer or winter season, they will definitely not be superfluous in the wardrobe of a cycling lover.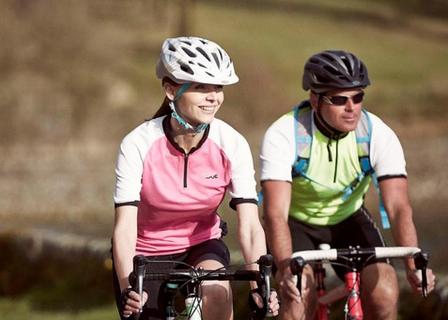 An original gift will be cycling gloves equipped with integrated headlights. The lamp lights up to signal a turn, rebuild, stop at a traffic light. The LEDs are activated when the index finger and thumb touch.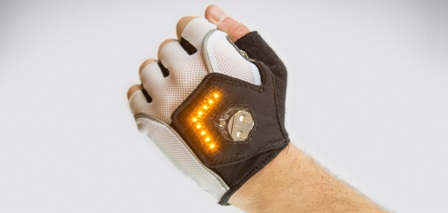 Bicycle lock
For the owner of a bicycle, this accessory is required first and foremost, as this vehicle is increasingly being stolen. Leaving it unattended and locked in the street is risky. It is best to choose a bike lock with moisture protection and double fixing, which prevents hacking with a master key. Made of hardened steel, with flexible chains or cables, the products can withstand shears and hacksaws. 
Cycling backpack
When cycling, a backpack becomes an absolute necessity. For short rides, a small accessory with a ventilated back and a drinking system is suitable. When travelling long distances, it is best to choose a bike backpack that is light and aerodynamic, functional, has a ventilation system, with a volume of 20-30 litres.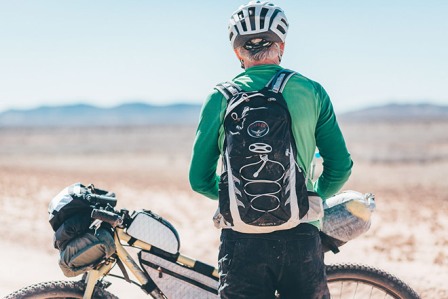 The backpacks are made of durable fabrics that are moisture resistant and easy to clean. We recommend that you choose models in bright, contrasting colours with reflective tapes.
Backpack-trousers
With multi-day bike trips, the amount of stuff increases significantly. The backpack on the back does not have such a volume, and packing in bags in the boot closes the rear view. You can please a cyclist by giving him a backpack-trousers as a gift. The trouser design is firmly attached to the boot and solves several problems at once:
holds a lot of things;

provides a rear view;

eases the burden on the tourist's back;

increases the agility of the bike.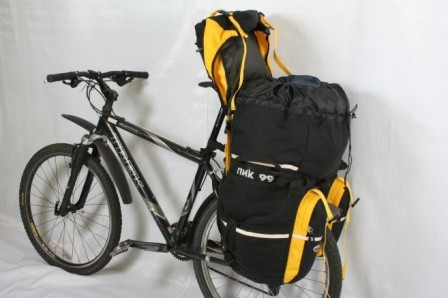 If you add a waterproof cover to your gift, your luggage will be reliably protected against rain. For safety, we recommend choosing a backpack with reflective elements.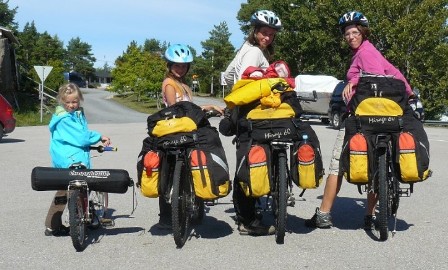 children's bicycle seat
For cyclists who are also happy parents, a child boot seat is perfect. Joint trips will appeal to the whole family. The child bike seat is firmly attached to the luggage compartment or frame, equipped with safety belts with three or five attachment points. You can take children from 9 months upwards on a bike trip. You can complement the gift with a helmet for a young traveller.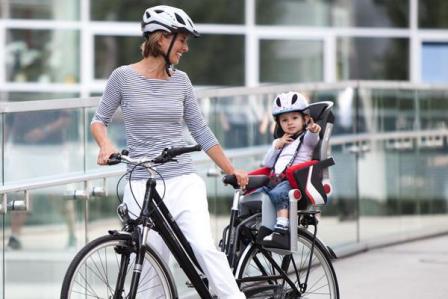 BICYCLE LIGHTS
For those who like to ride at night, a bicycle light is an indispensable part of ensuring safety. The light must be bright so that a sudden obstacle or a hole in the road is not overlooked.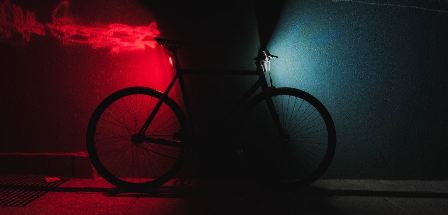 The bicycle lamps are installed in pairs, front and rear. The rear light is installed in red and performs the functions of sidecutters and brake lights. The front light is always white. Built-in rechargeable batteries mean you don't have to worry about replacing batteries, everything runs from USB.
BIKE BAG
Cyclists who travel the world need a cover for their two-wheeled friend. There are many varieties of covers, from simple protective bags to complex designs that turn a two-wheeler into a compact two-wheeler. The wheels are removed, stored in the side pockets. A frame is installed between them, the frame is fixed with straps. The frame is reliably protected against possible impacts by the tyres of the wheels, and the spokes are protected by hard inserts in the pockets.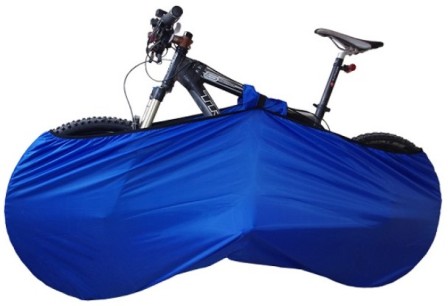 The accessory will firmly protect from pollution, dust. Covers shall be required to transport a bicycle in a car, arrange a bicycle for winter storage in a garage. Without it, the vehicle will not be accepted in aircraft baggage.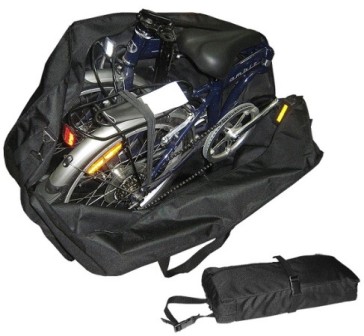 Bicycle transport is environmentally friendly and mobile. Various accessories, tools and repair kits are needed to make it a pleasure and safe to ride.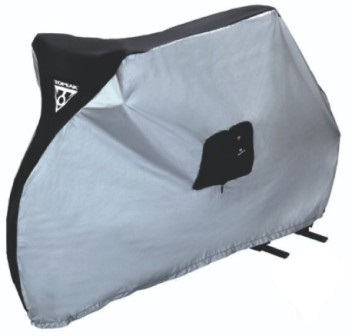 Various accessories Inexpensive, but necessary on the road, they can become an addition to the gift. To notify other road users of the approach, signals are needed: loud bells. In the hot season, you will need water bottles that will stay cool for a long time. It is important not to forget about the original design of the chosen gift.