Absolutely any gift, intended for a variety of purposes, can become original and valuable if you choose it taking into account the interests and preferences of the recipient! If you want to surprise a person so that what you donated stands out and differs from others, choose something of non-standard design, unique, but always remember the tastes and preferences of the person for whom the gift is intended.
Watches, books, cufflinks, original office items are classic gifts that suit men of any age. Original and stylish modern gadgets are suitable for younger people. In our shop you will also find gifts that are perfect for fans of active hobbies. For lovers of comfort and beauty at home or in the car, we have also prepared some great offers!
Gift tips for a boyfriend
Choose a gift also according to the occasion, because a birthday gift will not always coincide with a gift for Valentine's Day or Defender of the Fatherland Day.

To facilitate your pre-holiday tasks associated with the choice, it is best to decide in advance on acceptable options that are suitable for both price and quality. Make a small wish list. You will rely on it in the search process and get rid of pointless shopping and waste time and nerves.

Don't forget to accompany your gift with a few nice things. Men, although not very sensitive to postcards and ribbons, will still be happy with a nice note or a photo as a souvenir.
On our site you will find many options for a wide variety of gifts that will surprise their future owner, giving him/her incredible emotions!
Gift options for your beloved boyfriend on Defender of the Fatherland Day
1. Original trainers
Warm and bright slippers for the house will be a real treat if you present them in the shape of your favourite superhero or other funny creature. They will give incredible emotions to their owner and amuse others, while still being something practical that can be worn every day.
2. Army dry ration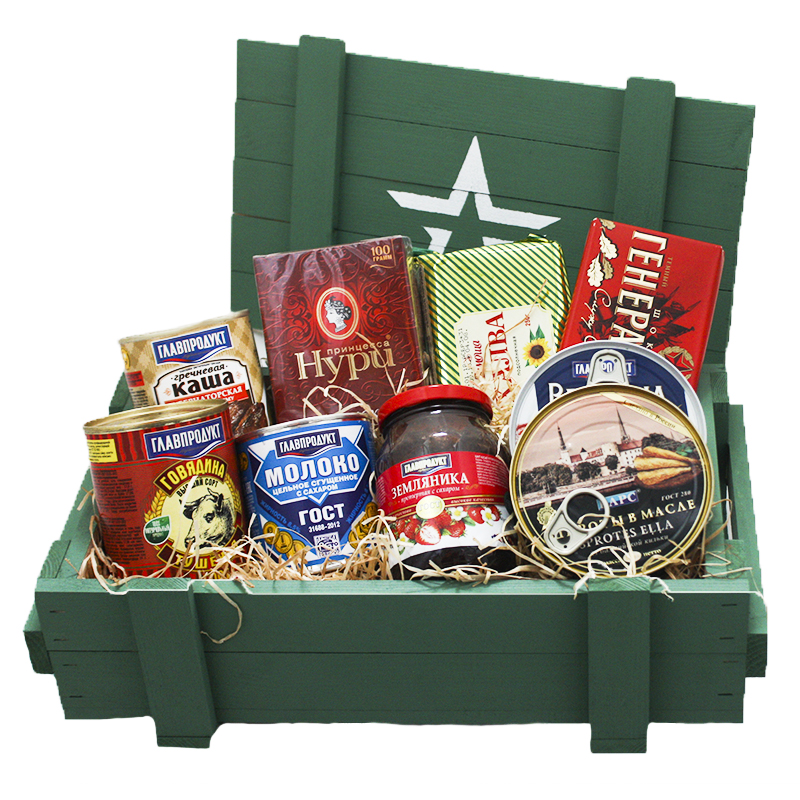 The composition of such a dry gift ration is not standard, but the packaging is very presentable and looks real. The set may include porridge with beef, condensed milk, crackers, tea, coffee and other ingredients. The supply of army provisions will please your groom and give him a lot of positive emotions, will help him to feel the spirit of military service if your young man did not approve of it.
3. Camping plates (jar)
Very often, people who like to go hiking face the problem of storing a small amount of liquid as a strategic reserve. Glass bottles have leaky corks and are quite heavy. The best option, especially when travelling, would be a flask, which is equipped with a threaded metal cork. You can store strong alcohol and clean drinking water in such a flask.
4. Purse
The main purpose of a purse and wallet is to store cash and cards. A purse is slightly smaller than a wallet and therefore easier and more comfortable to carry. This is a great gift that will last your boyfriend for years.
5. Thermal mug
With such a purchase, hot tea or coffee will always be with you. If you overslept and didn't have time for breakfast, then you can take a drink with you in a thermos cup and the morning will improve immediately, wherever you find yourself with a new day: on the road, in the office, on a fishing trip.
6. A set of handmade chocolate
This gift will be appreciated even by those who don't particularly like sweets. In addition to the wonderful aroma and taste of high-quality white, dark or milk chocolate, these sets have a very original appearance. The chocolate can be in the shape of a car, a gun, a postcard or sports prizes. Indulge your boyfriend with such a wonderful and sweet gift.
7. Bathroom set
Is your boyfriend a real fan of going to the bathhouse? If so, this gift will definitely not leave him indifferent. On our site, you can choose the option he needs and please the lover of a good steam bath with his own set.
8. Umbrella
In our catalogue, you can easily choose an original and functional umbrella. With such an umbrella, even the most inclement weather will be an occasion for pleasant walks and memories. It will protect not only from humidity, but also from bad moods and ruined plans.
9. Housekeeper
The key ring is a great gift option for absolutely any occasion. This is not only stylish, but also a practical item that will allow you to always keep your house keys in a visible place and never lose them.
10. Fun printed socks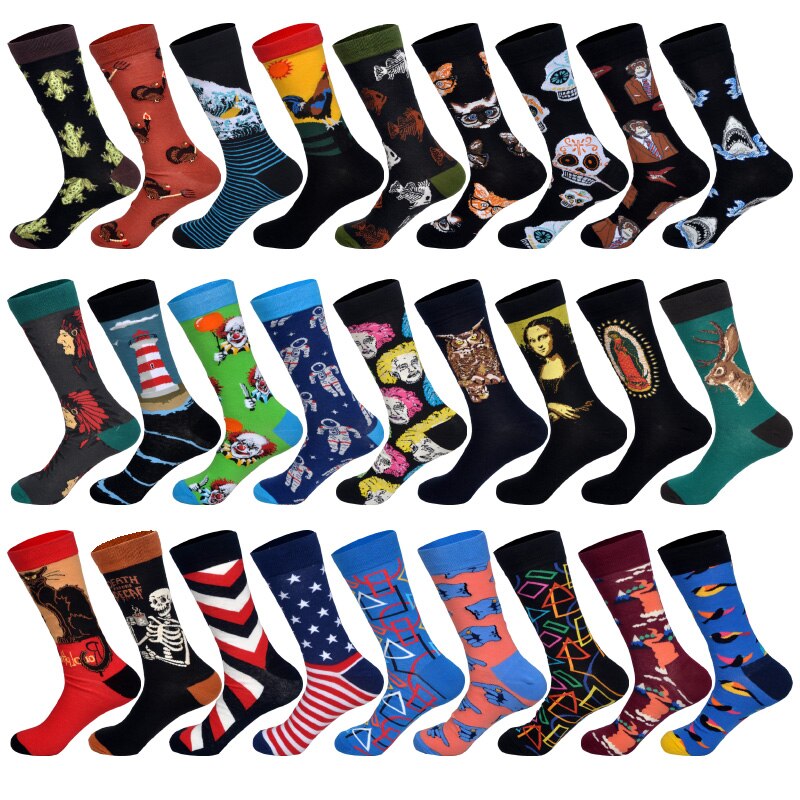 Socks are a great opportunity for everyone to stand out and make their image brighter. This option will suit anyone and emphasise your style and personality.
11. Tea as a gift
Fragrant black or green tea will bring real pleasure to the defender of the Fatherland, because now meetings with friends and sincere conversations will be much more pleasant and comfortable.
12. Telephone box
A phone case is a very good gift, as it will not only emphasise the individuality of a mobile friend, but also protect it from various damages. Choose an interesting design and stylish packaging and the delight of the gift recipient is guaranteed!
13. Handmade soap
Soap in the strangest variations will please the boy on 23 February. Opt for soaps in the form of sweets or an army-related item to stand out from the rest of the gifts.
14. torch
Great option! It is convenient to buy it with solar or manual power so you don't have to carry spare batteries.
TOP 15 birthday gifts for my boyfriend
Holder of the document
From now on, your documents will be located in one place and nothing will get lost!
2. Bum bag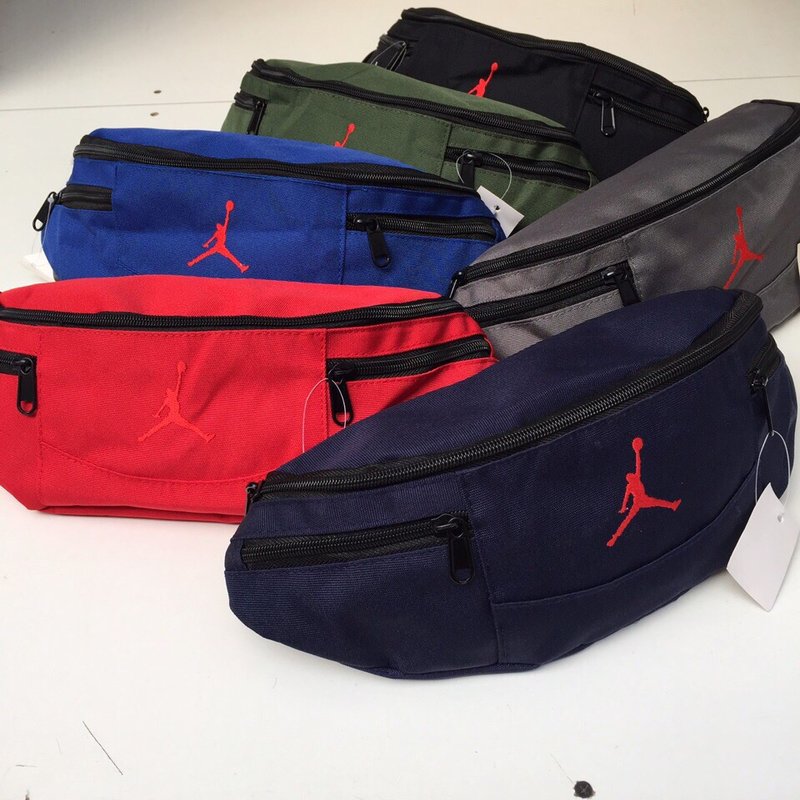 Functional and very useful item. Now your hands are always free and your phone is not in your jeans pocket. The bags are made of lightweight, waterproof fabric and will last for a long time. In addition, they perfectly complement almost any garment.
3. Portable battery
In the catalogue of our website you will find the most modern models that will help your loved one to be always in touch with you. Choose a battery with a stylish design and good capacity to please its owner for many years to come.