Gifts are nice to give, but it is always difficult to choose. Choosing a useful gift takes a lot of time and causes headaches. We want you to experience only pleasant emotions in preparation for the holidays. We simplify the task: in this article, 15 of the best gift ideas for an athlete, a healthy lifestyle and simply a lover of an active lifestyle.
A book about sports and achievement.
The book is the best gift. It is important for sports fans to learn new methods of training and nutrition, biographies of great athletes and coaches.
holder of the medal
A medal in amateur races is not only a prize at the finish line, but also a memorable souvenir. It looks like a trifle, but it holds the memories of the day of the competition and the preparation for it. Such things should always be on display, they do not belong in a box in a cupboard. They give positive emotions and motivate to new achievements.
A beautiful wall medallion is a useful gift for any sports enthusiast. We like the wooden version, but you can order it in metal or plastic. The design and size of the medallion are different, you can find an exclusive option.
Home training equipment
There is not always time and opportunity to go to the gym for strength training. Sports equipment will help with training at home. Gift options for training at home:
A bike rack is better than an exercise bike if you already have one. The compact device fits under the rear wheel of a normal bike and allows you to train at home. At the same time, it does not take up extra space like a classic exercise bike and is more economical. Read more about bike racks and training in the article Training trainer: choice, features, purchase.
PRESS ROLL
Massage roller for back and leg muscles.
Dumbbells, medicine balls, barbells: used for strength training for runners, skiers, triathletes and general physical education strengthening.
Expanders: suitable for gentle strength work, strengthening of joints and stabilising muscles.
Balance or barefoot platform for stabilisation exercises. They differ in size and materials.
exercise mat
All items are universal, do not take up much space and will be useful for most sports.
Sportswear
As practice shows, there is never too much sportswear. Picking it up is not as difficult as it seems at first glance. For example:
Thermal underwear is a versatile garment for any kind of outdoor sport. The only downside is that you can't exchange or return it if the size doesn't fit. Read more How to choose thermal underwear .
Winter running clothes: we wrote a separate article on this topic Running in winter: what to wear
T-shirts and shorts for summer running and gym activities. Read more about the choice and materials in the article What to run in the summer: a selection of clothing.
Trainers
Shoes are always necessary, they are like clothes, there are not too many of them! Choose according to purpose, if you know exactly what your hobbies are: running on asphalt, working out in the gym, off-road running. Universal option: running shoes for everyday use. Don't take unknown brands, take something proven: Nike, Asics, Adidas, Hoka One One, Mizuno, Salomon, Saucony, Reebok, Under Armour, New Balance. When shopping, be sure to look at each brand's size chart. For convenience, look at the size of the person you are gifting. Refer to the US international grid or foot length in cm.
A running shoe guide with more than 30 articles will help you decide which model to choose.
You can pick up and buy running and skiing equipment in our training365 shop in Avito. Only original products, please consult when choosing, free shipping in Russia.
Head lamp
Useful for outdoor training in winter, hiking in summer, ultra-marathon races. We recommend Petzl torches, popular and tested by professional athletes.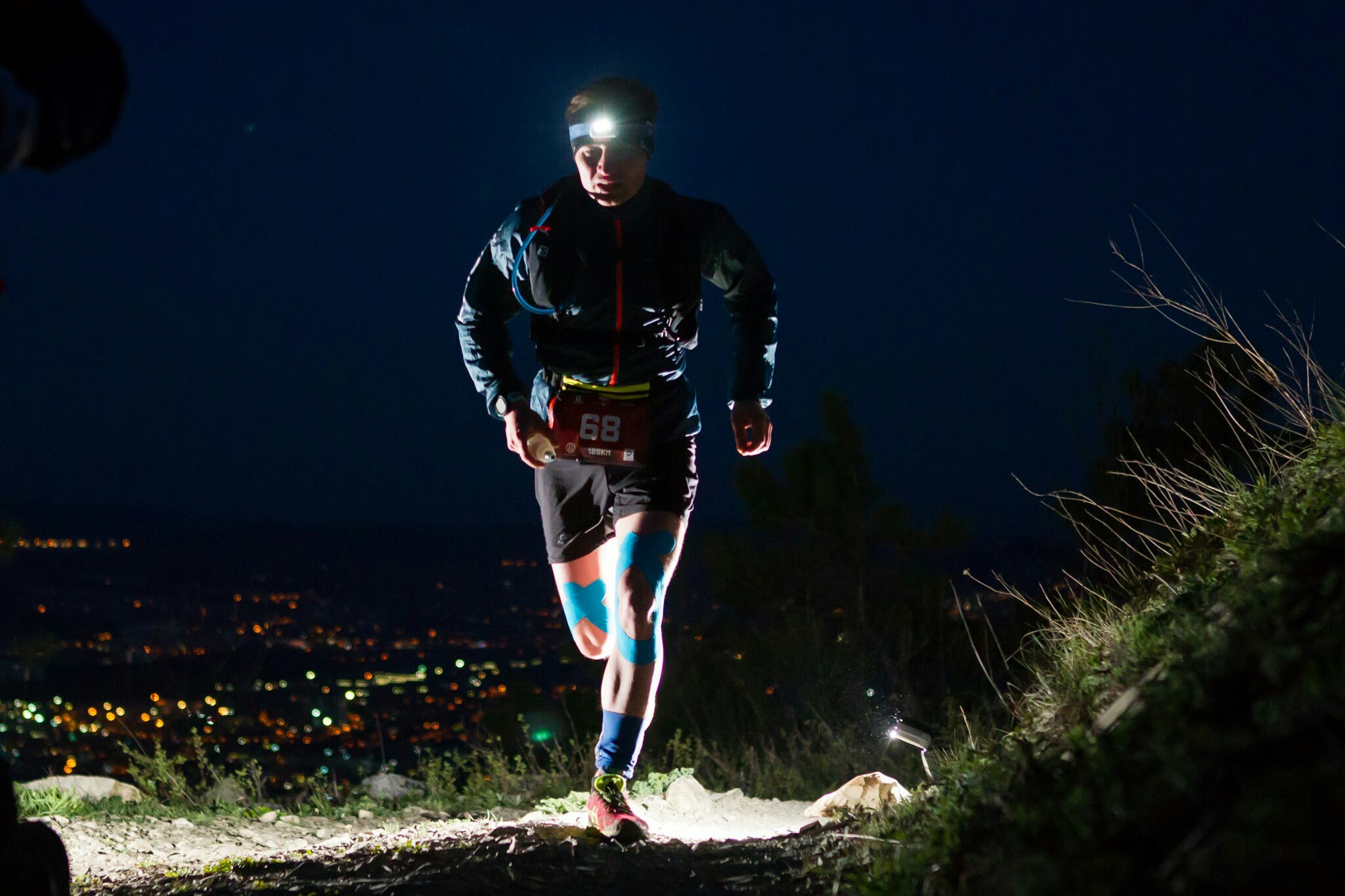 travel bag or backpack
A necessary and universal thing, regardless of the sport. Suitable for travel, training, trips to competitions.
Sports bags from famous brands at a discount at Lamoda .
Running backpack or fanny pack
Backpacks and running bags are designed for running. Designed to fit comfortably on your back, you can carry everything you need with you to your workout and always have access to its contents, even while travelling.
Running bags come with and without a drinking container. You can put keys, phone, money, documents, sports gels.
Much more will fit in the backpacks: food, drink, windbreaker, cap, gloves, power bank. They are therefore useful not only for running, but also for skiing, cycling and short hikes. Read more about how to choose running backpacks in our articles:
Running backpacks: characteristics, choice, purchase.
Running backpacks: an overview of popular models
sports watch or fitness wristband
Sports devices help to regulate the load, plan workouts, motivate yourself, post workouts online and compare achievements with friends. All sports enthusiasts will appreciate this gift.
To choose the right gadget, decide on your goals. For a healthy lifestyle and fitness, choose between fitness wristbands and smartwatches. For athletes who train regularly, choose more functional devices, e.g. Polar m430 , Polar Vantage , Garmin 935 , Garmin Fenix 5 Plus , Suunto 9 .
Wireless headphones
Sport, without getting tangled up in cables, is much more enjoyable. Running headphones should combine protection against moisture, a secure fit in the ears and good sound.
Sports nutrition and vitamins.
Most athletes supplement their diet with sports supplements and are always willing to try something new. Sports nutrition is hard to lose. Even if there is already a lot of it, it ends quickly.
Here is a list of sports nutrition that you definitely can't miss:
protein _ Choose from whey protein concentrate or whey protein isolate - the most popular, proven and effective protein.
Isotonic is a carbohydrate and mineral drink for endurance sports.
Peanut butter is a healthy treat for nut lovers
Vitamins are a useful gift even for non-athletes.
Omega-3s are healthy fatty acids.
Swimming pool or gym membership
Subscription is a useful and universal gift. Classes in the gym are necessary not only for strength athletes, but also for runners, skiers, cyclists, triathletes. Going to the pool helps to recover after heavy loads, unloads the musculoskeletal system. Triathletes generally live in the pool in winter. For them, choose fitness centres with a 50 m pool, in extreme cases 25 m.
massage certificate
A course of professional massage sessions tones muscles, relieves fatigue and prepares the body for productive work. When choosing a massage therapist, pay attention to specialists with a sports bias. The usual relaxing massage in SPA-salons is not good.
Sports shop certificate
A win-win situation. Most importantly, don't miss the shop. The best choice is a shop specialised in the desired sport.