Halloween has been celebrated all over the world for quite a few years now. Spooky Halloween decorations in particular raise a few questions: When do you start decorating for Halloween? How long do Halloween decorations last? And how can you make spooky and cheap Halloween decorations yourself? Below we will explain quite a few creative things you can do to have a decoration.
Candle lighting
In any case, subdued lighting is part of the Halloween decoration. The easiest way to achieve this is with candles. The flickering glow immediately gives the whole room a mysterious atmosphere and bathes individual decorative elements such as the hollowed-out pumpkin or the handmade skeleton in a special light.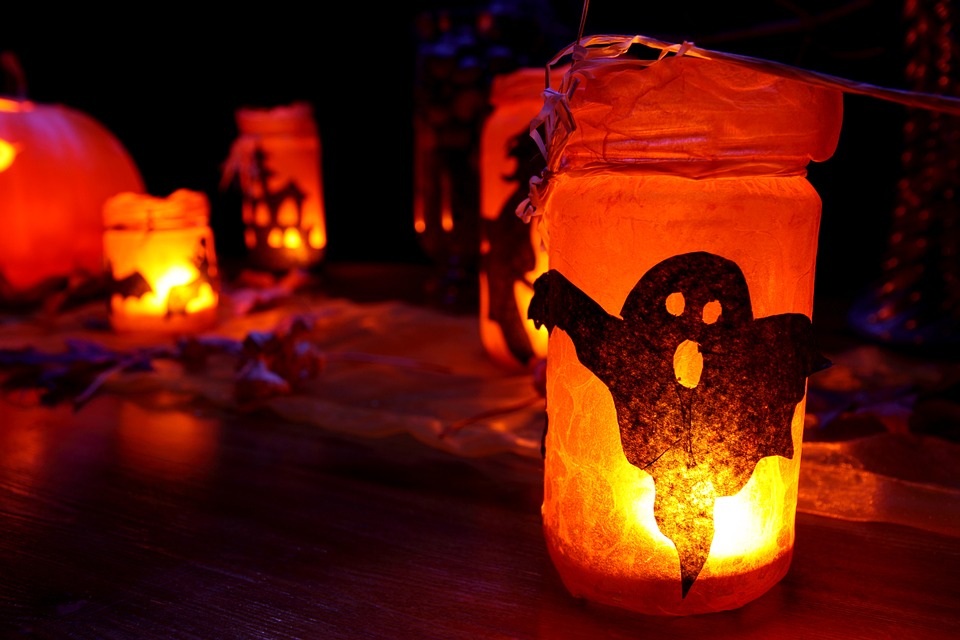 Decorations for the garden and the façade of your house
You can also beautify your garden incredibly, trees, furniture, swings; you can put spooky eye-catchers everywhere:
Place fake spider webs or spider web nets in trees, shrubs and flower beds.
Releases spiders, bats, cats and other mystical figures.
Place a skeleton or ghost on the swing or seesaw in the garden.
Make a witches' bonfire in your garden for Halloween, with loaves of bread or marshmallows.
Provide flickering lights with candles, lanterns and fairy lights, e.g. with liquor bottles.
Create and paint gravestones from cardboard, Styrofoam, wood for your garden.
Hang spooky bags of leaves on trees and bushes:

For pumpkins, fill orange sacks with leaves; then simply tie it, paint the pumpkin face and hang it on tree branches.
For the ghosts, it is best to use rags and old sheets; reshape the head with leaves and hang the ghosts with a string around the neck so that the protruding fabric falls like a ghost body.

If you want to set friendly accents: decorate the garden with bright orange and black ornaments.
Putting jars with things inside them
Take some large jars, fill them with water and add a drop of green dye until the water is a nice, thick shade of green. Display the jars in your kitchen under lights or in another part of your home where they can be prominently displayed. You can put the following in the jars:
Any old, unidentifiable item, such as an old doll's arm, a child's toy from ten years ago, or any other knick-knack that has been floating around your house for years.
Put some dead flowers, poppy pods or pine cones.
Add a small skull or some fake eyeballs that float.