A good pair of shoes
TV series and fantasy sagas may have to wait a bit longer to be watched, as for a new dad the time devoted to himself is becoming less and less, but slippers with a good and attractive theme or print will surely be appreciated: fun and pampering, combined together.
Arcade video game
Much more than just a video game: a souvenir that will transport the celebrity dad back in time. Arcade video games are a vintage product that, when placed in the right way, can recreate the iconic arcade universe of the 80's in any modern home - any dad over 40 will be delighted!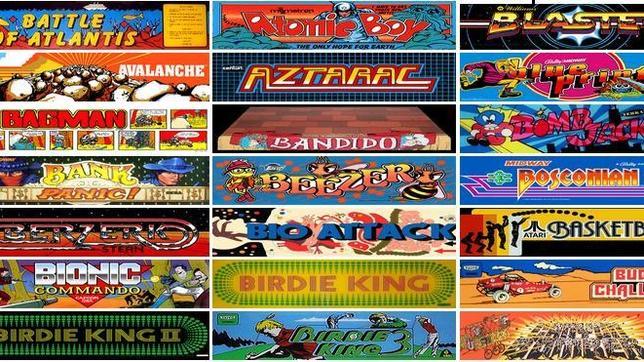 Personalised T-shirt
It may not have much to do with the world of work, but a 40-year-old father is still young, inside and out, and keeping up with the times. A nice T-shirt concerning children or wives will always get a big laugh out of him. Then, who knows, depending on the work done, he may also decide to show it off proudly or wear it anyway under his jumper.
A new portfolio
Many men, at this age, are looking for a certain elegance, which cannot be missing in their choice of wallet. They may not always have the taste to make the RIGHT choice, but their children can help with this, can't they? So a nice soft leather wallet might turn out to be the best choice for this kind of dad. Then there's no point in sticking a little family photo on it, just to remind him that you love him. You can also opt for a small wallet: less clutter, less hassle!
A good bottle
Here he is: the dad who loves wine, beer or whiskey. In short, to each his own. In any case, these are still excellent gifts for dads with a refined palate. A gift that can be used in company, therefore always very much appreciated.
At this point the gifts become more serious, but without losing that touch of friendliness and originality. It all depends on the character of the birthday boy or girl. If you are the wife, daughter or son of the father in question, it is time to up the ante.
A personal diary
The personal diary is not a gift for everyone, we know, but at this age the old stories of revelry and youth are increasingly being told to friends and family. Many people may also find pleasure in recounting them in writing, to keep them in their memory for longer. A classic, timeless, leather-bound notebook could be the right choice for these storytellers.
An accompanying person
In this decade there is a lot of free time, although in many cases grandchildren already fill the days with joy and smiles. But for many, could something be missing - a pet, for example? Dogs and cats are the obvious choice, but there are also other types of animals that do not require too much work and are still a good companion: some birds, such as canaries or parakeets, but also fish or turtles. There are parents and grandparents who would also appreciate chickens or ducks, it all depends on them... and the space they have.