If there's ever a time to look for beautiful decorations at a low cost, it's Christmas! An already expensive time of year, inexpensive Christmas decorating ideas are a way to decorate your home without spending a lot of money.
Here are some ideas for decorating your home at this beautiful time of year.
Alternative Advent Calendar
They are a brilliant way to decorate your home, and on top of that make a nice gift for a relative at home, as you want to have a cost-effective Christmas. Instead of buying the usual chocolate advent calendars, make an inexpensive version with small personalised gifts for a relative at home.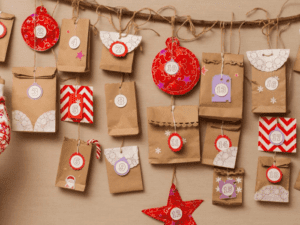 Christmas ceiling chandelier
Make your own hanging decoration to place above a dining table or centre stage in a hallway. Use a simple inexpensive plastic hoop as a base, either spray paint it or cover it with tape or string to hide it and then add some Christmas balls and similar decorations.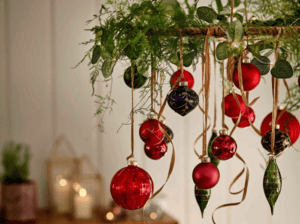 Terrarium/Tabletop Greenhouse
Fill a glass terrarium with winter flowers and plants as a centrepiece for the Christmas festivities. Use small pots filled with ivy, potted cyclamen or winter flowers such as bluebells or daffodils in small vases.