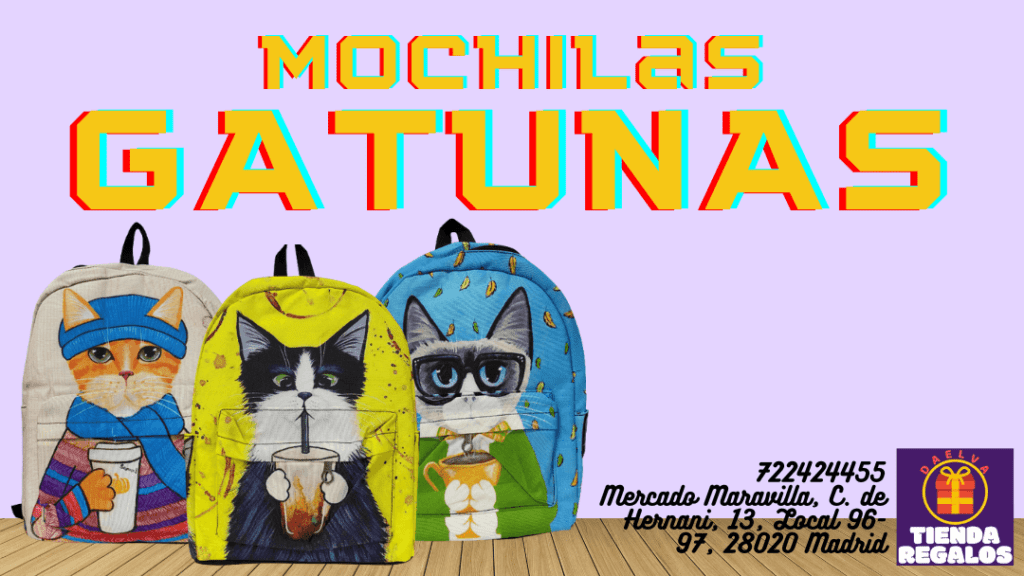 We present you these beautiful backpacks with a cat design. The design of different cats of good quality. It has 2 side pockets and a front pocket.
Read more

: Mochilas Gatunas para regalar
For those who like coffee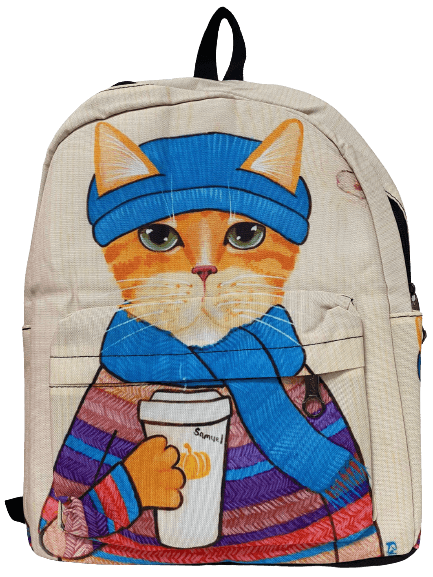 If you like coffee, a drink that is prepared with very hot or boiling water and already roasted and ground coffee beans... This backpack is for you!
For those who like bubble tea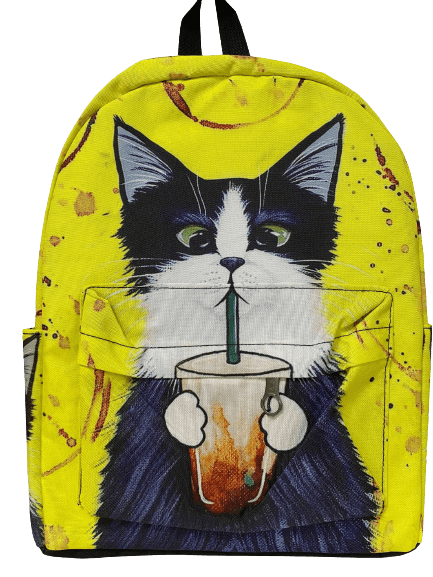 If you like bubble tea, a Taiwanese recipe made by mixing tea with milk, fruit and fruit juices, then adding tasty tapioca pearls and shaking vigorously. Then this is the backpack for you.
For those who like tea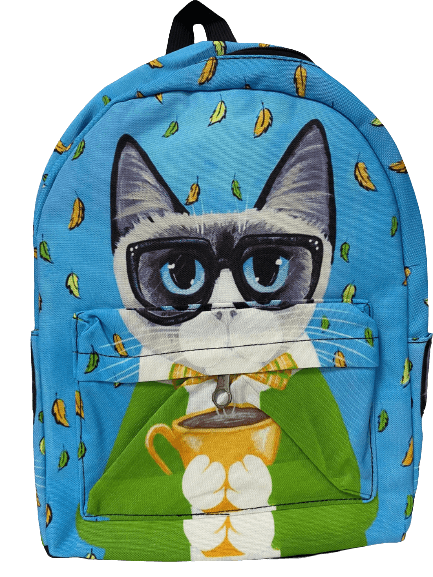 If you like tea, a beverage that is produced from the combination of the cured leaves of the Camellia Sinensis plant (tea) with hot water. Tea is the second most popular beverage in the world, after water. The Camellia Sinensis plant grows in tropical and subtropical climates, hence its origin on the continents of Asia and Africa. So maybe this is your bag.