The latest strategy adopted by brands has been to use front-facing stereo speakers as in the HTC One (M8), But this is not enough and many users will want to be able to find a solution to this this Christmas. That is why we present to you a guide to some of the best portable speakers that we can currently find on the market and that we are sure will meet the expectations of the most demanding customers. After all, after all, life without music would be meaningless.
Less than 100 euros
Creative D100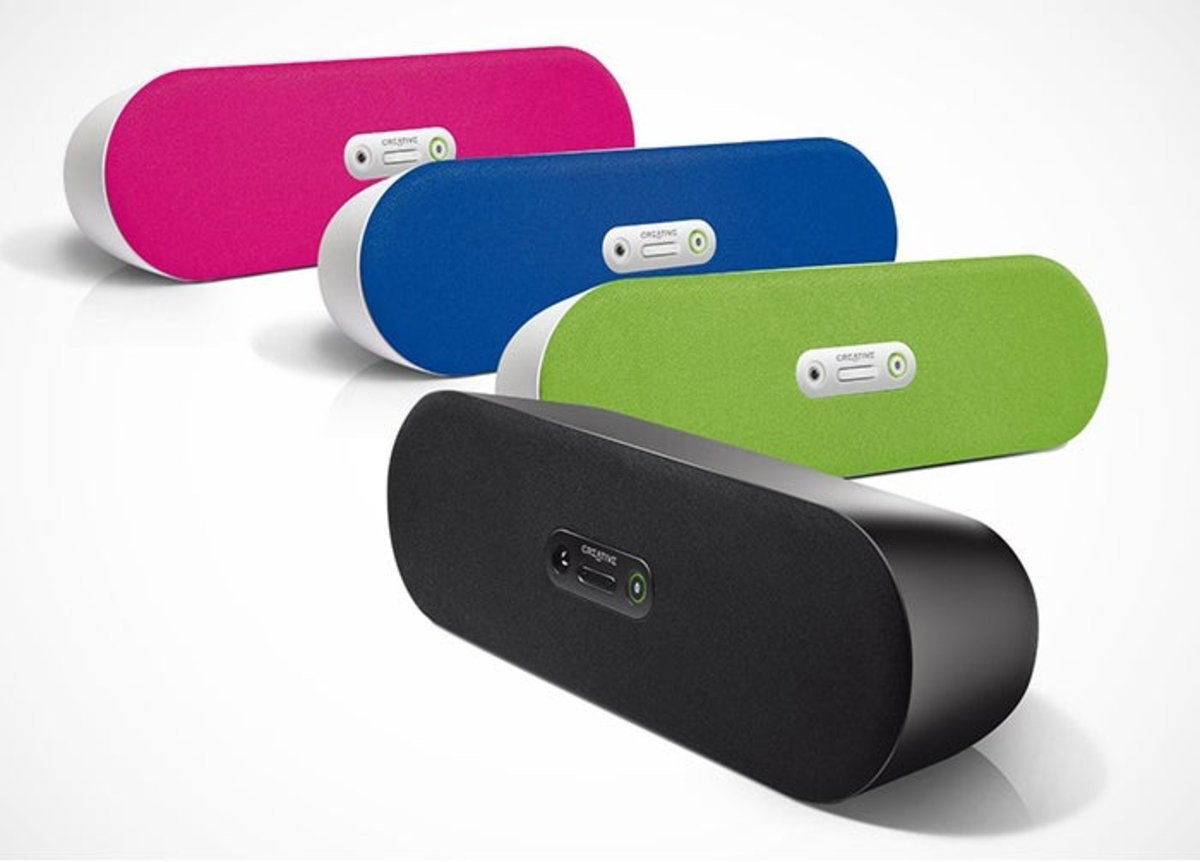 We begin this review with a proposal that arrives to us by the well-known brand Creative. The first thing to note is that this is a very simple loudspeaker that is primarily intended for an undemanding audience or those with a very limited budget. The Creative D100 is 33.6 x 11.5 x 11.5 cm in size and weighs 998 grams, so this is not a small loudspeaker. However, the main feature is the longest battery life in the comparison, with a duration of up to 25 hours, which is powered by 4 AA batteries. The sound it offers is more than acceptable in the price range we are moving in thanks to its 4 W of power and can be found for varying prices between 40-50 euros according to colour.
Amazon | [amazon product="B003MAJM4U"]Creative D100[/amazon]
Trust Jukebar Wireless Speaker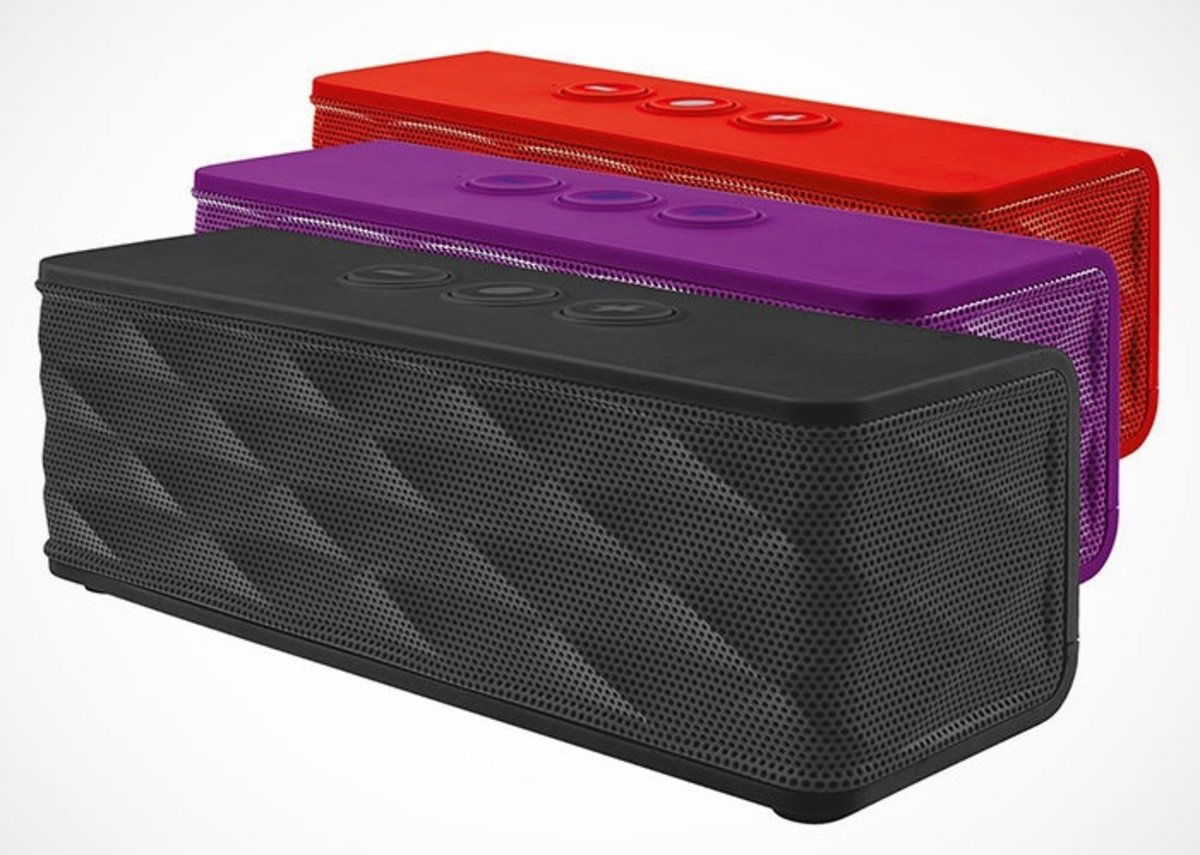 Another of the usual entry-level brands is Trust. With the Trust Jukebar Wireless Speaker are looking to offer buyers another good option in case they are on a tight budget, offering powerful sound (6 W) and a battery life of 17 hours. It is worth mentioning that it has a microphone, so it can also be used hands-free. Its measurements are somewhat more contained than those of the Creative, remaining at 6.3 x 19 x 14.4 cm and a weight of 358 grams. Its price around 45 euros at present.
Amazon | [amazon product="B00CJQGN2W"]Trust Jukebar Wireless Speaker[/amazon]
Sony SRS-X2

We continue with the comparison and go up a few more steps to reach a interesting proposal from Sony. The Japanese company is more than well known to have a extensive experience in the sound and multimedia world in general, being a reference even in recording studios. With all this letter of introduction it was clear that they couldn't offer a bad product and the Sony SRS-X2 is one of the best (if not the best) option if we are looking for a powerful portable speaker with good sound for less than 100 euros. Its power is much greater than either of the two previous ones, increasing to the 20 WIt offers a good sound at any volume. As an added bonus, it has a button that will create a effect Surround. In addition, we can connect the phone via Bluetooth, link them together using NFC or even use the jack input. included, so we will be able to connect almost any device.
Amazon | [amazon product="B00KGGR6WI"]Sony SRS-X2[/amazon]96
Between EUR 100 and 150
Jawbone mini Jambox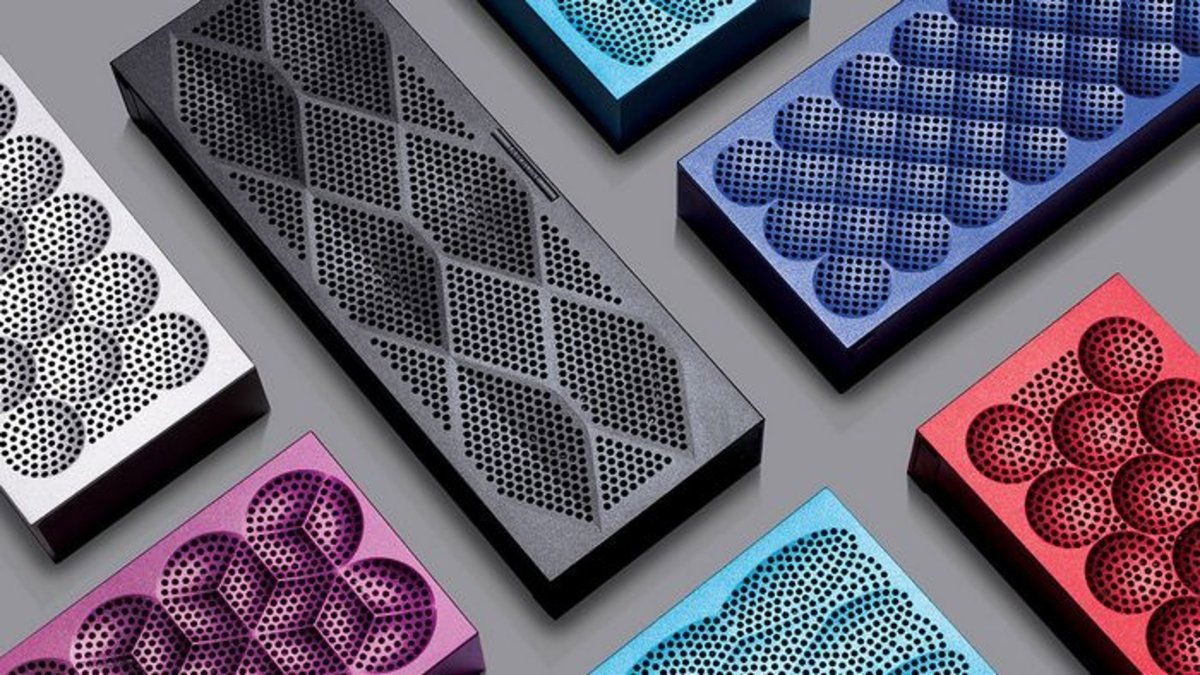 There are probably a lot of people who are not familiar with this brand, but the truth is that offer a very good product when it comes to Bluetooth speakers. The first thing we like about this speaker is that it is made of aluminium and not with plastic, which will offer a much fuller sound, while at the same time protect the loudspeaker from any possible fall. It should be added that has a very small size of just 15.5 x 2.5 x 5.8 cm and weighs just 254 grams. Despite this lightness, the sound it offers is very good, although it has digital processing that perhaps detracts a little from the bass for a more balanced sound. It can be found for 130 euros.
Amazon | [amazon product="B00FWXC6MK"]Jawbone mini Jambox[/amazon]
Sony SRS-X3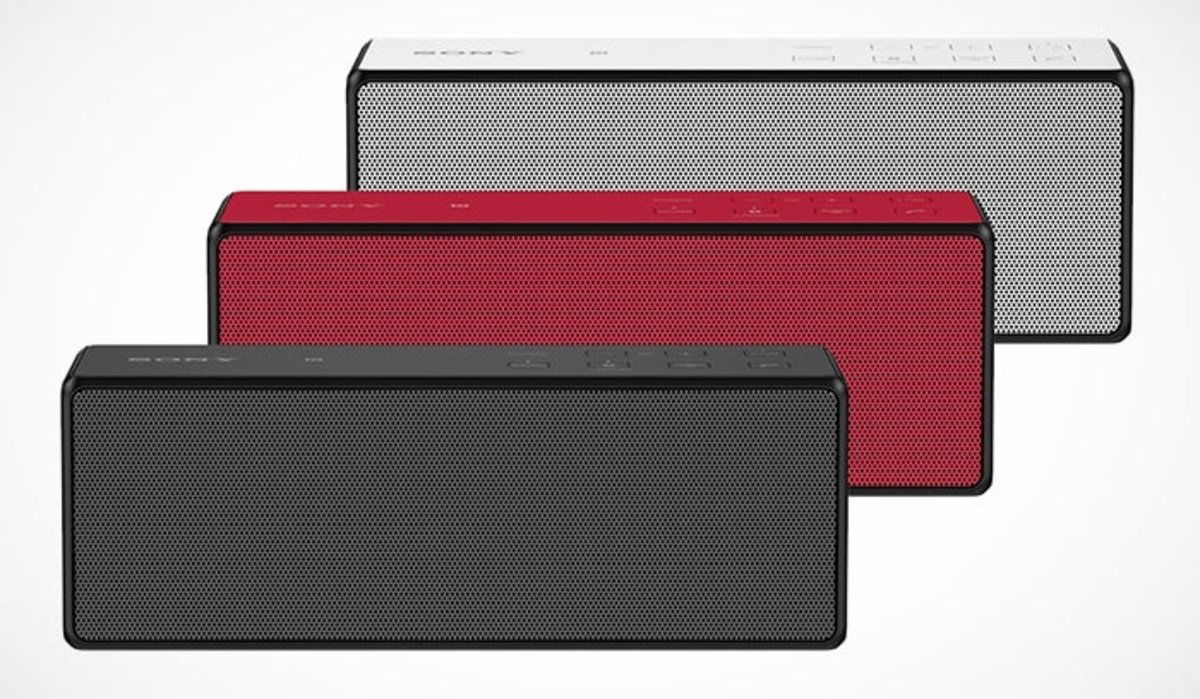 If before we talked about the Sony SRS-X2, now we are going to talk about the Sony SRS-X2. now it's the turn of its sibling, the Sony SRS-X3. If the Japanese brand's previous proposal was already interesting, some points are improved in this one to make it a little better. Again, we will have two 10 W speakers for a total power of 20 W, which offer very good sound quality despite the size of the speaker and will be improved thanks to ClearAudio+ technology. The differences are mainly in the size, as in this case we increase the size of the loudspeakers to the 18.5 x 6.7 x 6.6 cm and 850 grams, enough for the device to last up to 7 hours. Its price is less than 150 euros.
Amazon | [amazon product="B00KGGRB9G"]Sony SRS-X3[/amazon]
JBL Pulse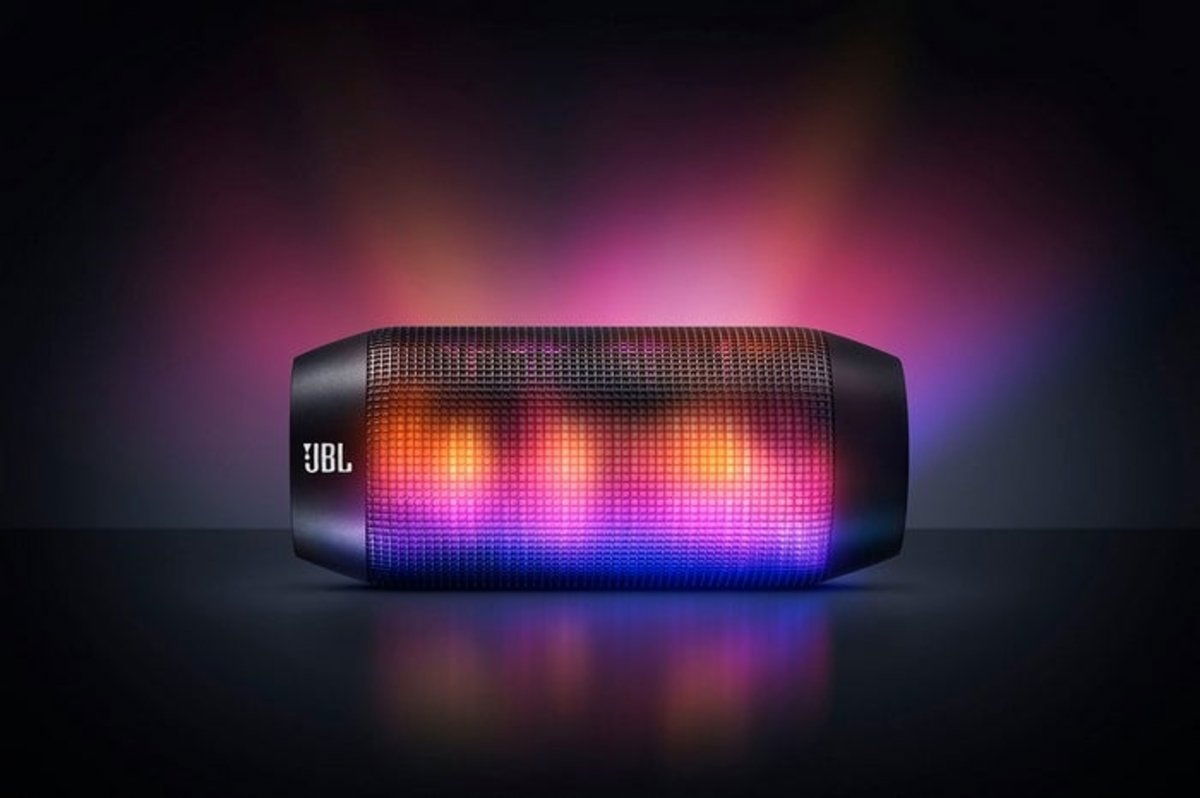 But if there is one speaker that takes the prize for most original, it is undoubtedly the JBL Pulse. It's not your average device, since its two loudspeakers with a total power of 12W We have to add 64 LEDs that will give us a very interesting touch to our music sessions. So, we can see how is not the most powerful option in this price range. Its size is 20 x 10 x 10 cm, by a weight of 499 grams, achieving an autonomy of approximately 5 hours. We will find it around 150 euros.
Amazon | [amazon product="B00F8JEJKKK"]JBL Pulse[/amazon]
Logitech UE Boom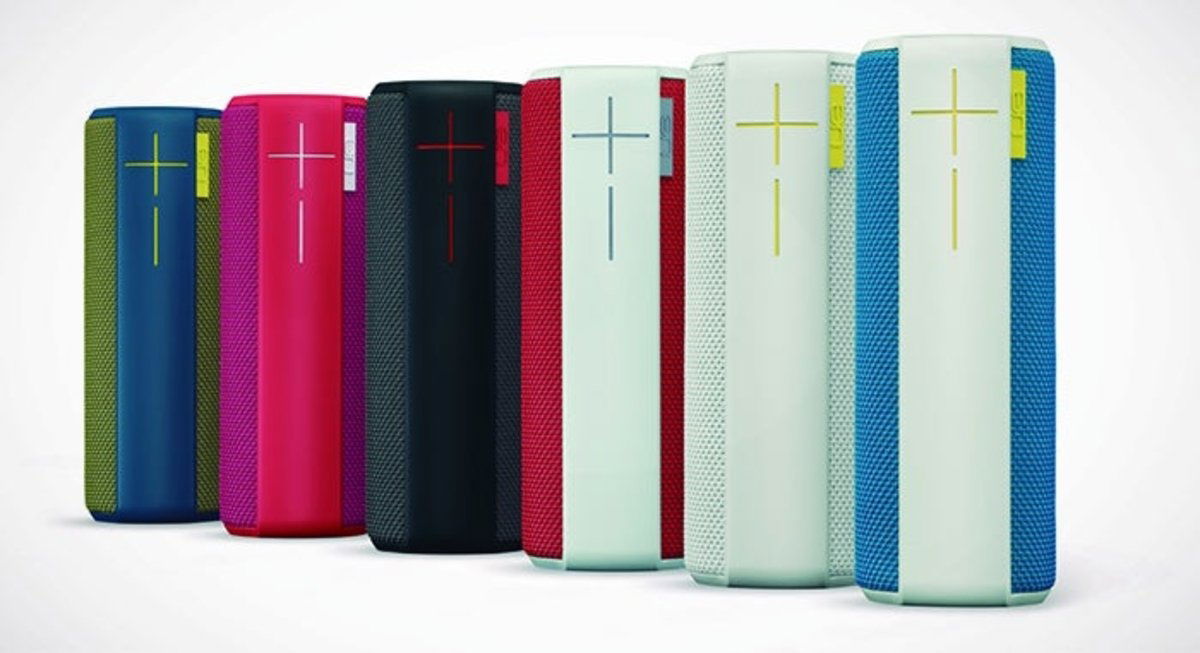 The third proposal we found around 150 euros is the Logitech UE Boom. The company needs no introduction, as its products fill the shop shelves. As far as sound is concerned, the arrangement of its speakers is very interesting, as it give a 360º effectvery good quality, although probably a little weighed down by lack of power.
Amazon | [amazon product="B00DZZJ9UZE"]Logitech UE Boom[/amazon]
More than 150 euros
Beats Pill 2.0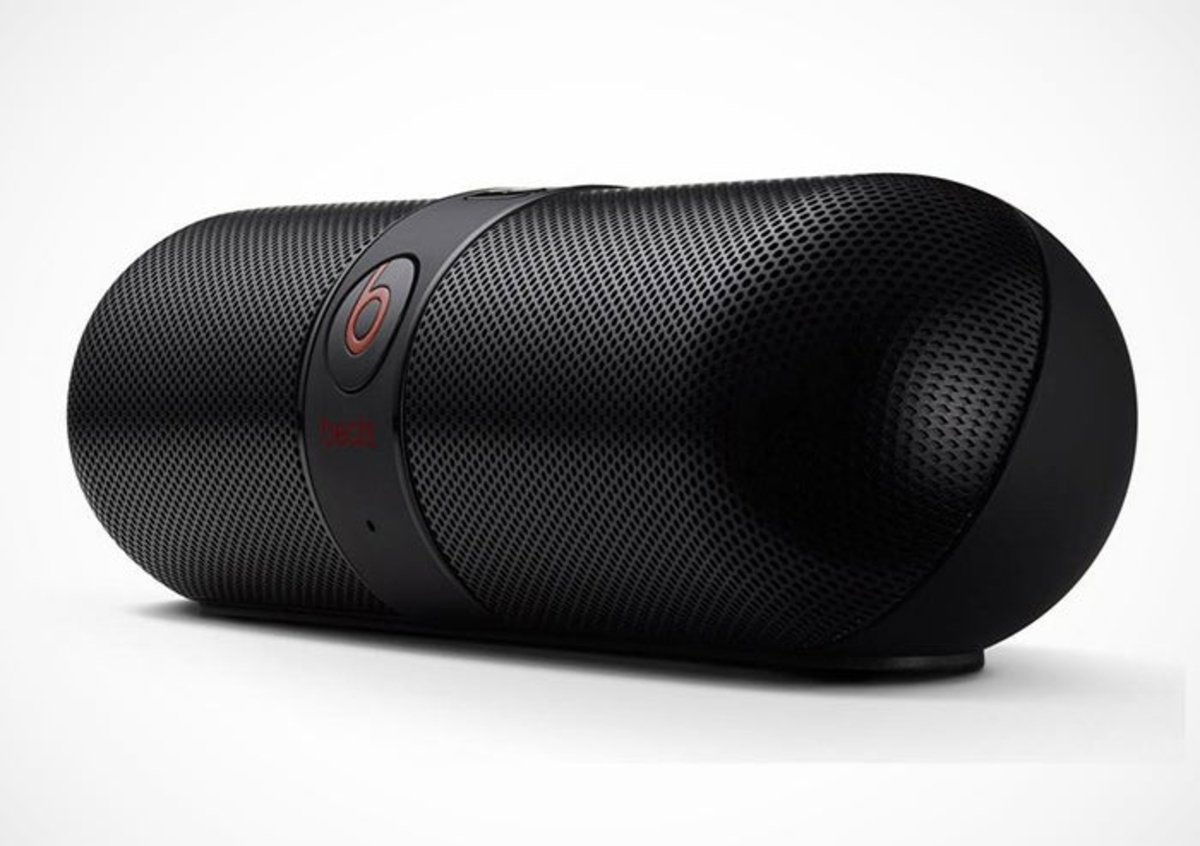 Not far from the previous ones, we find the proposal for a of fashion brandsBeats Audio. Opinions about all their products are very mixed, as they are considered to have an unnatural sound. In any case, this Beats Pill 2.0 is a very interesting proposal thanks to its 4 speakers with a total power of 12 W. Its size is quite small, remaining at 19 x 4.5 x 4.5 x 4.5 cm and a slightly heavier weight of 1.18 kg. Currently its price slightly more than 150 eurosIt should be noted, however, that this will vary depending on the colour we finally choose.
Amazon | [amazon product="B00HF3QH7U"]Beats Pill[/amazon]
Loewe Speaker 2go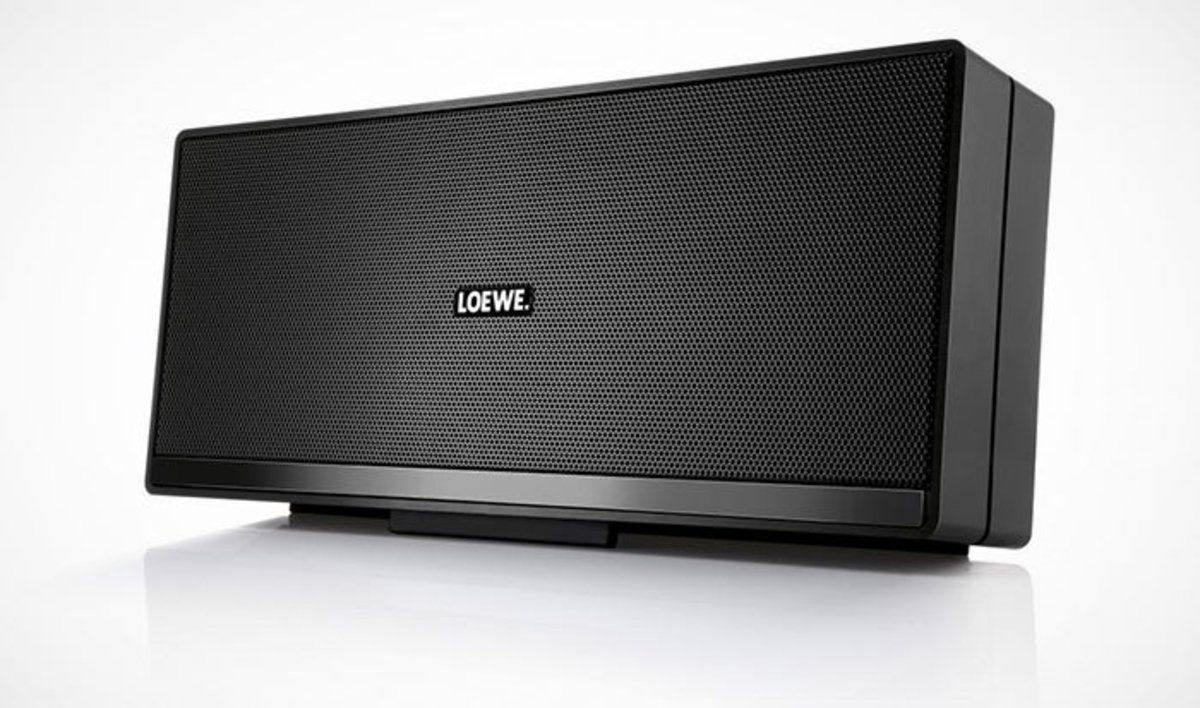 We are gradually coming to the end of the compilation and we find ourselves with a regular, Loewe. The Germans continue to focus on quality products, and the Loewe Speaker 2go, although it already has a few months on their backs is a good example of this. Compared to the rest, the potential of this one is simply thunderous, with a 2.1 system that achieves 40 W overallThis makes it the perfect product for any situation and it will offer us up to 8 hours of battery life. In terms of dimensions, the Loewe Speaker 2go measures 24 x 10.5 x 5.1 and weighs 1.3 kg. It is currently available at a price of over 230 euros.
Amazon | [amazon product="B00CVQU35I"]Loewe Speaker 2go[/amazon]
Bose Soundlink III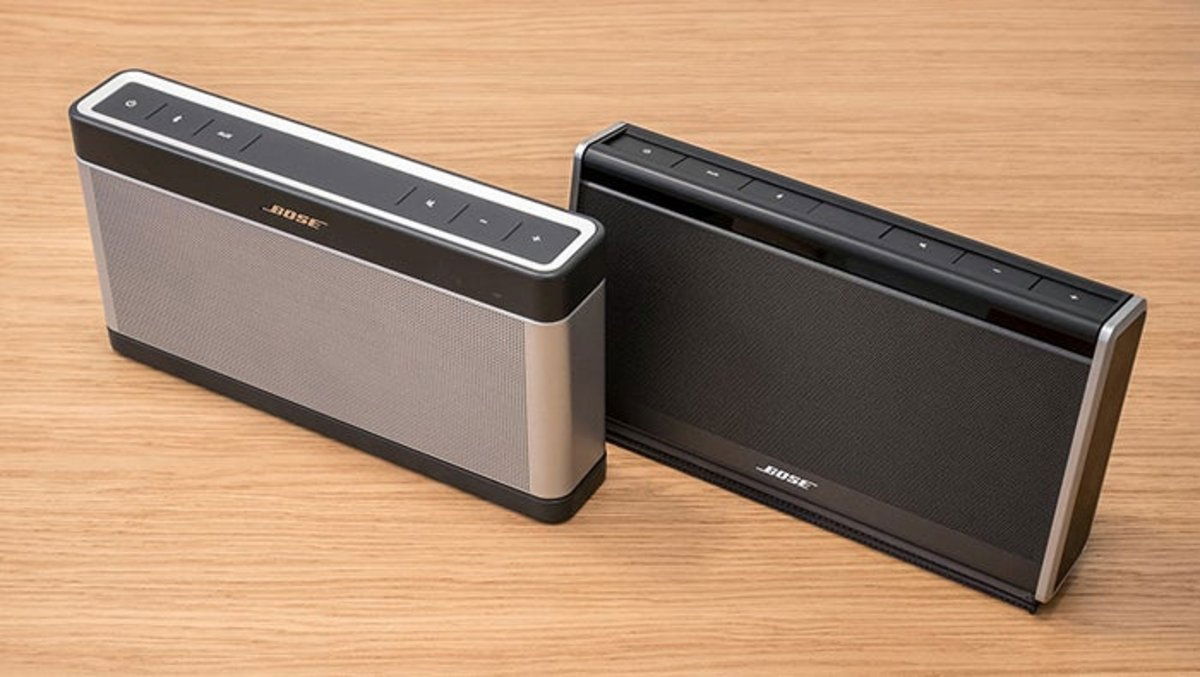 And last but not least, the Bose Soundlink III, the loudspeaker that almost all the reviews confirm as the rival to beat thanks to its excellent sound. However, unlike the first ones on the list, in this case we will have to 240 euros, so for many it may be a little out of budget. One peculiarity is that we have no data on its power, although we can already assure you that is more than remarkable and we will never miss the bass. Its measurements are 18 x 5.8 x 5.3 cm and weighs 670 grams, a fairly compact size, which does not prevent it from offering us a battery life of between 7-12 hours.
Amazon | [amazon product="B00HQ9YHUM"]Bose Soundlink III[/amazon]