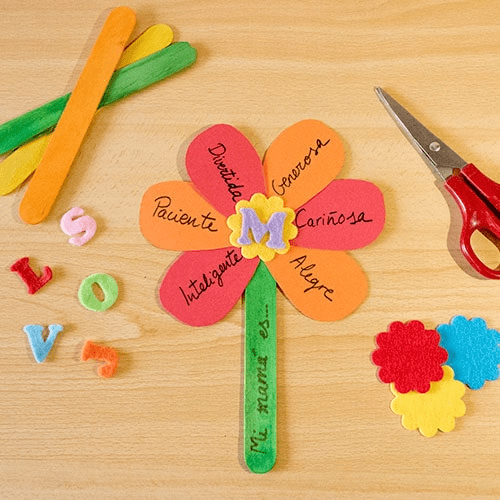 1. A special dinner: You can organise a special dinner for your mother at her favourite restaurant or cook her favourite meal at home. You can even invite other family members to make it a more festive dinner.
2. A day at the spa: Treat your mother to a day of relaxation at a spa. You can opt for a massage, a manicure and pedicure session, and a sauna session. This is a great option for mothers who need a little time to relax and pamper themselves.
3. A cooking class: If your mother loves to cook, why not take a cooking class together? You can choose a recipe they've always wanted to try or take an online cooking class. This activity is not only fun but can also be educational.
4. A day in nature: If your mother likes nature, you can plan a day in a park or botanical garden. You can have a picnic, take a walk and enjoy the scenery together.
5. A day trip: If you have the possibility, you can plan a day trip to a place your mother likes or has wanted to visit. You can visit a museum, an art gallery, a local market or any other interesting place.
6. A photo shoot: You can hire a professional photographer to take photos of you and your mother together, or even of the whole family. This is a great way to create lasting memories and have a fun and enjoyable time together.
7. An art or craft workshop: If your mother likes art or crafts, you can plan a workshop together. You can do something as simple as drawing or painting, or you can opt for a more elaborate craft like making jewellery or decorating a mug. Not only is this a creative and relaxing activity, but it will also allow you to create something together that you can keep as a memento of the day. Also, if you have young children in the family, this can be a fun activity to do together as a family.
 These are just a few ideas for activities you can do with your mother on Mother's Day. The idea is to have fun and spend time together - enjoy the day!
 Visit our website Daelva to view our products.
 Mother's Day Activities
Here